On this day December 31
1862 – U.S. President Lincoln signed an act admitting West Virginia to the Union.
1879 – Thomas Edison gave his first public demonstration of incandescent lighting to an audience in Menlo Park, NJ.
1923 – In London, the BBC first broadcast the chimes of Big Ben.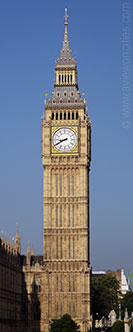 1946 – U.S. President Truman officially proclaimed the end of hostilities in World War II.
1961 – In the U.S., the Marshall Plan expired after distributing more than $12 billion in foreign aid.