Food Review: In-N-Out
In-N-Out is a restaurant that was first founded in Baldwin Park, California by Harry Snyder and his wife Ester Snyder back in October 22, 1948. Their food is made fresh daily for each order. There's more to the beloved California's burger chain than Double Doubles and their secret and not-so-secret menus. Here's a couple facts about In-N-Out: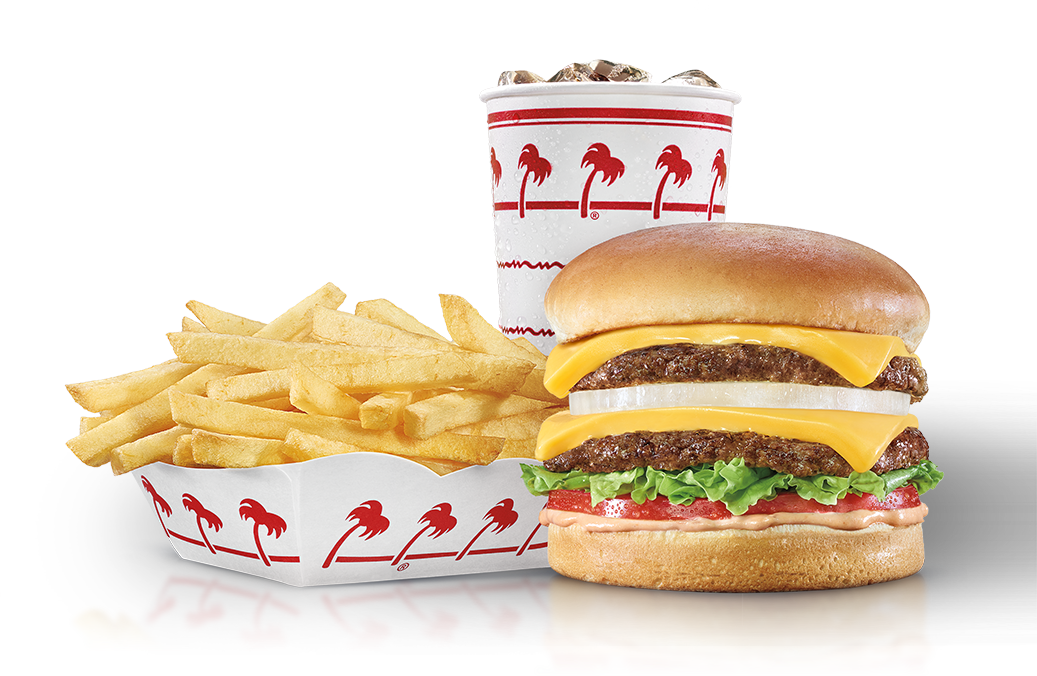 Fact one- In-N-Out revolutionized fast food. In-N-Out is credited as the first chain to have a two-way speaker system for drive-thru ordering. The forward thinking in 1948 allowed them to truly get people in and out of the store quickly with their fresh food.
Fact two – The yellow arrow was not always there. The iconic large yellow arrow on the logo first appeared in 1954, replacing the original "NO DELAY" sign. They removed the 'No Delay' due to the long lines the fresh food store provided.
Fact three – They didn't serve fountain soda for the first decade, then in 1958 the company added fountain soda to the menu. The only two choices was between Coke and Pepsi in the same location.
Now most of you are wondering if In-N-Out is good quality. Rest assured they have always served the highest quality food with no compromise. In fact most people don't even consider In n Out fast food because of how delicious it actually is.
The popularity of In-N-Out is #1 because of their quality delicious food, but the underlying reason is due to their customer focused atmosphere. Unlike other companies, who strive to expand as quickly as possible, In n Out stays focused on keeping quality over quantity. By not franchising their locations, they can ensure that customers receive consistency across the region.
Here are some last facts to leave you with about In-N-Out Burgers:
Fact – They do have a secret menu.
Fact – Their secret menu does have animal style fries we should not leave this earth without first trying Animal Style Fries
Fact – Secret Menu does have a Flying Dutchman and I never heard of it before, but if you are trying to watch carbs give it an order.